A brand new e-commerce website for a local supplier of firewood.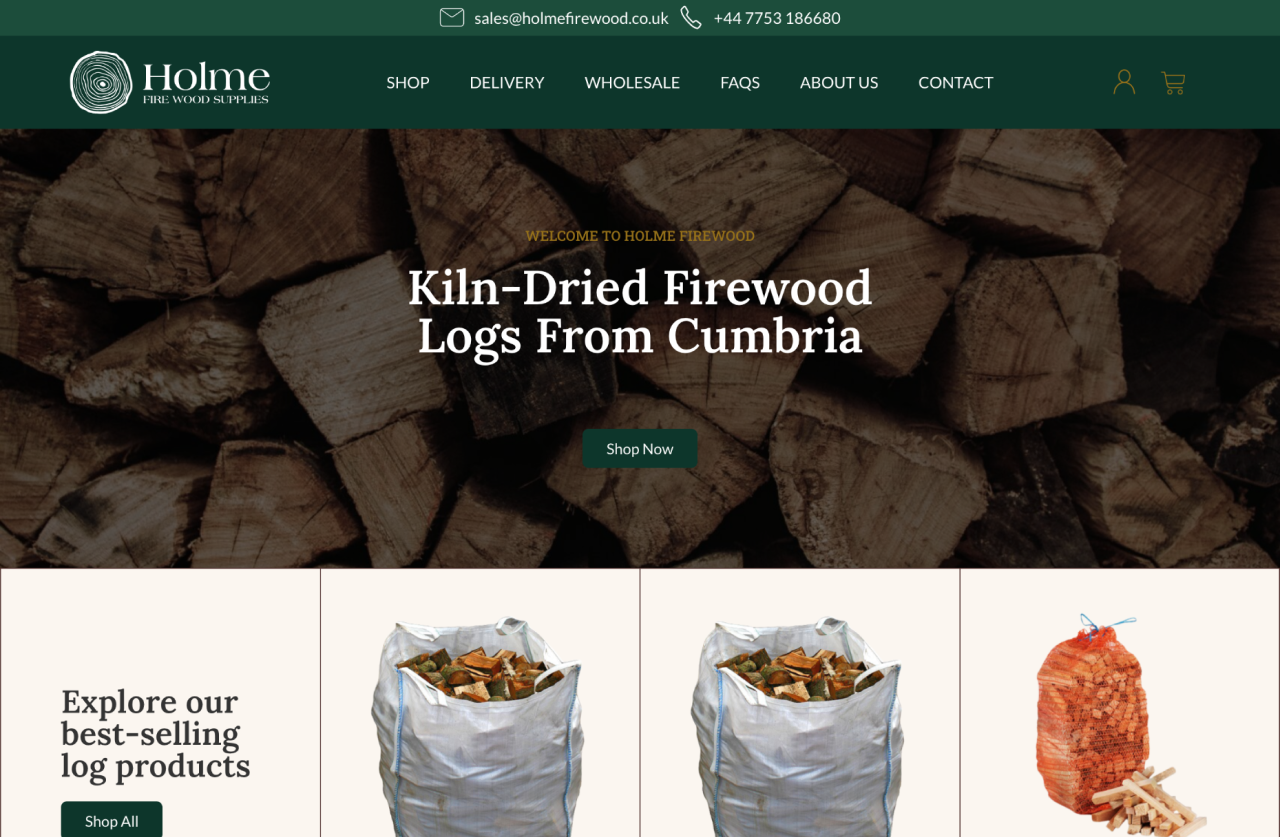 The goal of this project was to produce a user-friendly e-commerce website, enabling customers to easily navigate, enter information and purchase firewood in a logical and quick manner. The main challenge was integrating the site with a pallet delivery company, which automatically notifies the delivery company of a new order and allows Holme Firewood to deliver products across the UK. 
Initial research showed me that within the firewood industry, the overwhelming majority of the websites are either old, over-complicated, unclear, or in most cases all three. These became the key points that I set out to avoid. If I could produce something modern, easy to use and all necessary information was clearly accessible, this website would already be in a good position to acquire customers from other firewood businesses.
After drawing up a basic sitemap and deciding what was needed in terms of essential functions and pages, I moved into Figma (my designing software). I focused on finding a balance between keeping it as simple as possible, while still providing everything that the customer would expect.
When designing, I aim to reduce the number of 'clicks' that a customer would have to do, so that they find the information they're looking for as quickly as possible.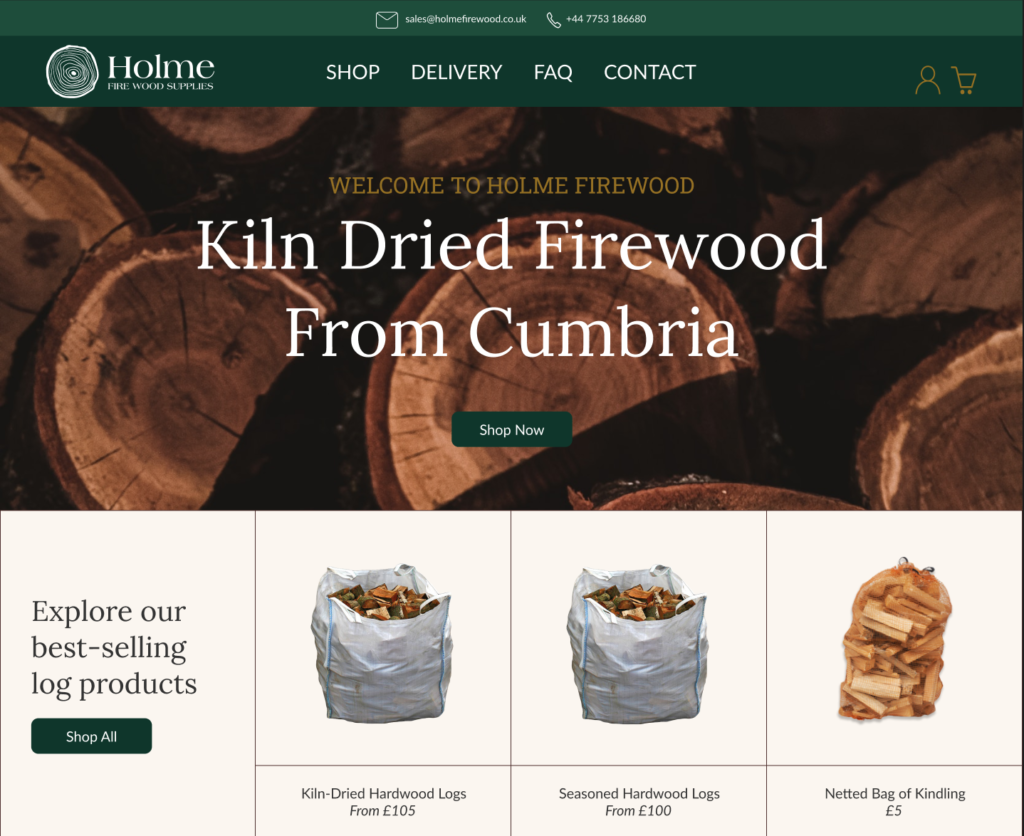 A screenshot of an early design in Figma
I am very happy with the end result of this website. It has achieved the 3 key points that I identified at the start of my design process: it is modern, user-friendly with a great customer experience, and displays content in a clear and concise way. Holme Firewood now has a website that can grow alongside the business, and is capable of withstanding the pressures that come with a growing customer base.
As is always one of my requirements when making any website, Holme Firewood is fully responsive across all devices. View a screenshot of the full desktop version below.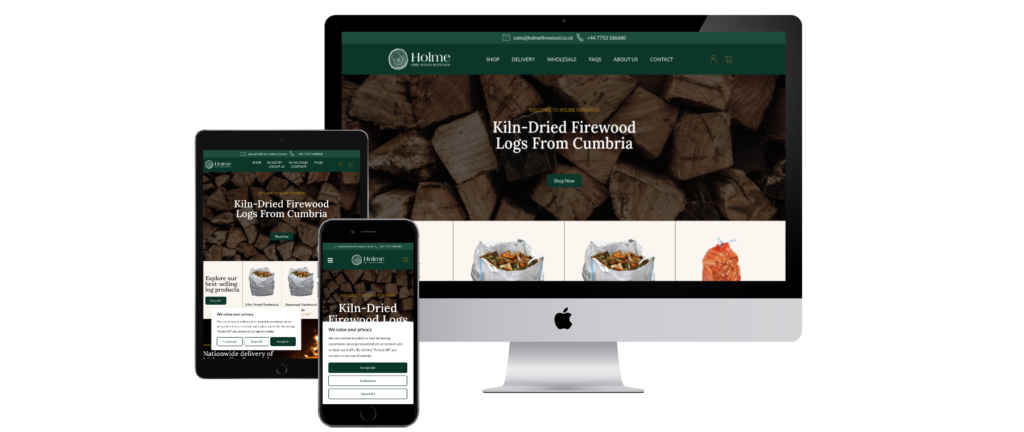 A mockup of Holme Firewood on multiple devices