A sample website for a fictional email marketing technology startup company.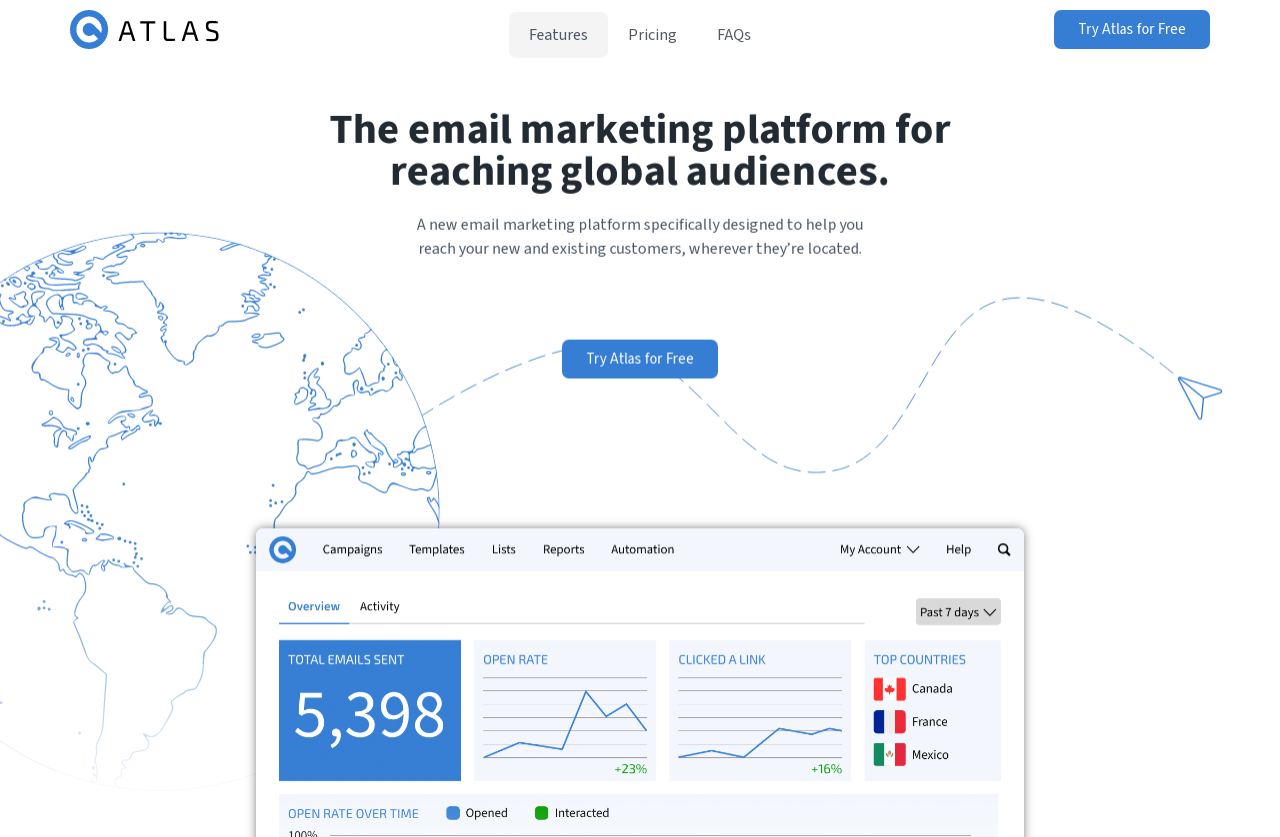 This one-page website was built by myself in just a single day as a sample of what I can produce for my clients. The idea behind the website is an email marketing platform, similar to MailChimp, with a more specific focus on a worldwide audience. As a sample website, of course this is not a real business however you can still visit the site to see how it functions.
The inspiration for the design of this website came from various tech startup websites. In this industry, like most, tech startups often share very similar website designs. Commonly seen features include:
A simple landing page with a short but catchy sentence as the header
Lots of space between elements
Basic colours (white, grey + their 'brand colour')
Logos of their top clients
A price comparison box
Once I had an idea in mind of how other websites in the industry were designed, I moved into Figma, my designing software, and began laying out the basic format of what would become Atlas. When designing, it is important to consider how your website can stand out from others, while keeping a layout that will feel familiar to first-time visitors.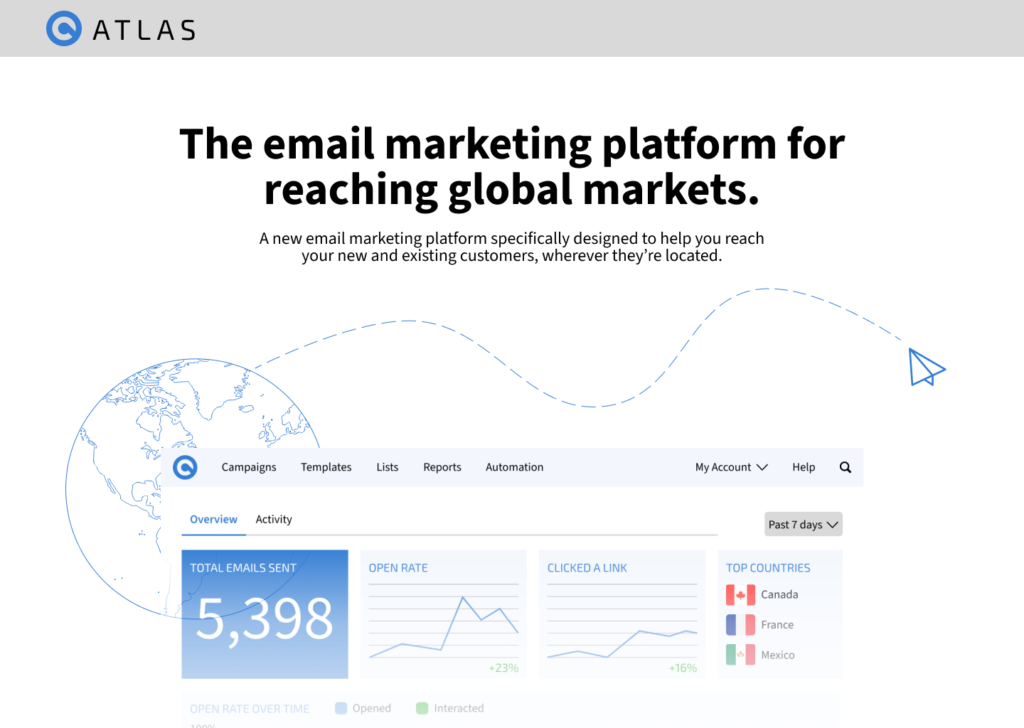 A screenshot of an early design in Figma
After a full day of researching, designing and developing, the Atlas one-page site was finished. Of course, if this was a real business, the turnaround time would be longer due to setting up payment processing, security, SEO and so on, but I was still very happy with what was produced.
As is always one of my requirements when making any website, Atlas is fully responsive across all devices. View a screenshot of the full desktop version below.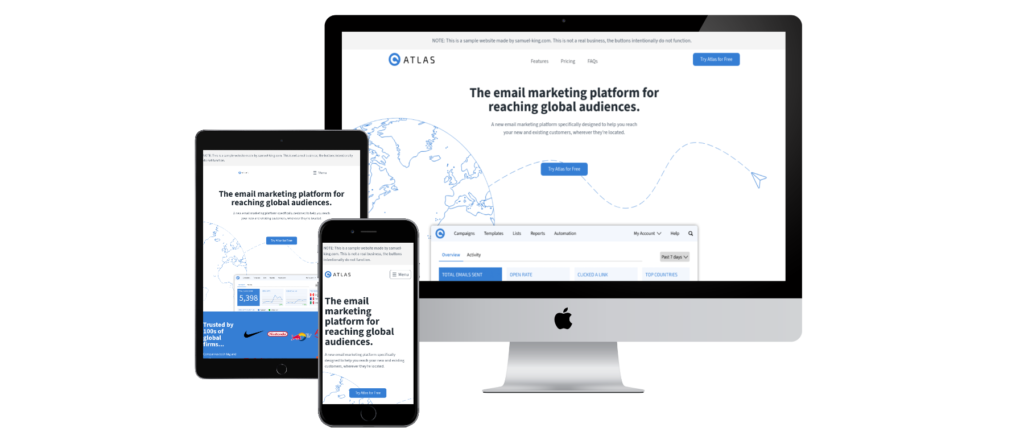 A mockup of Atlas on multiple devices